I'm not just a Photographer
At any given moment, I am working on 15 different art and photo projects at once. Whether it's writing and publishing my next book, creating cool little things out of wire, clay, metal and found objects, or one of my many photo projects.
My tarot deck has to be one of my most beloved photo projects I'm working on . Click the link below to see how far along I've gotten. If you have any incredible ideas for future cards or would like to be on one of my tarot cards, please contact me and let me know what you think! Please keep in mind, not all the tarot cards I've created are posted up on this website yet.
The Exquisite Corruption Tarot Deck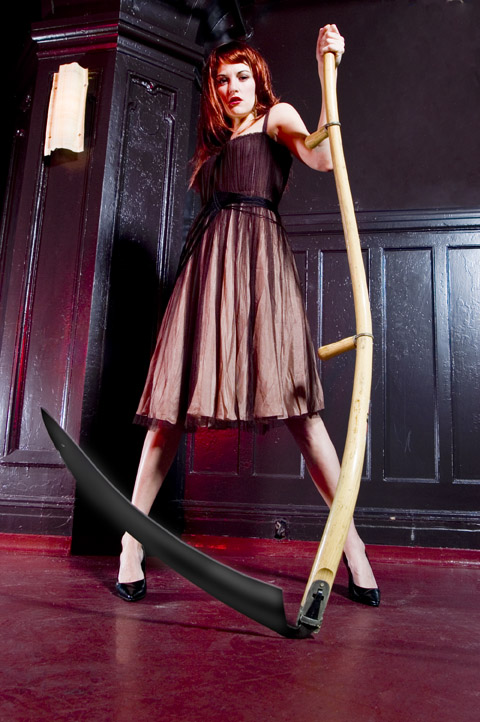 The Snail Project
Many years ago, I lived in a house with this amazing "secret garden" in the front yard. It was overgrown with lush plants and trees. It also was the home to hundreds of snails.
When I would come home late at night, I would always feel a terrible ache every time I would hear one of them crunch under my feet on the darkened sidewalk up to my front door. I had to do something.
Check out what I did to make sure no snail got crushed underfoot again…
Sculpture
I'm also a pretty decent clay artist. During the COVID pandemic, I sort of went crazy learning new skills. I bought a bunch of clay and taught myself how to make sculptures. It wasn't easy at first since I was approaching this new art form from the aspect of a carver (which I suck at) instead of a builder (which I'm really good at).
I'm still trying to figure out glazing, but meanwhile, I've made some great tiki mugs. I've made some huge lava lamp sculptures and I'm currently building candle calderas.
A Singer and a Musician
I've always been a singer but recently started my own band, The LUSTS. The music endeavors to be sexy and catchy, but since I have the heart of a poet and the soul of a clown, it's pretty hard to not make everything crazy. There's an album coming out  possibly by the end of 2022! But I am an endless fidgeter so it might be into 2023 when it finally gets pressed to vinyl.
Check out The LUSTS website to get all the latest info and maybe grab yourself some tasty schwag.